[MBBS, DMRE (Radiology)] Chief Radiologist & Director
Dr. Siddharth Singh is a consultant radiologist . He did his MBBS(1996 – 2001) from the L.L.R.M Medical College , Meerut and DMRE(2003 – 2005) from N.H.L Medical College, Ahmedabad.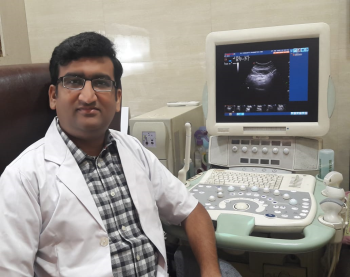 Extensive experience in performing and interpreting basic Radiologic procedures Experience in performing interventional Radiologic procedures Updated with the newest trends in Radiology.
Professional Experience:-

Resident in STM Hospital Haldwani :: 1yr and 5 mths
Consultant Radiologist Sanjeevni CT and MRI Centre Moradabad :: 2yrs
Private Practice Dr Siddharth Diagnostics , Moradabad Since 2009
Director and Senior Consultant Radiologist Apex hospital, Moradabad 2017 onwards