APEX ENDOLAP 2019 — Live gynaec surgical workshop being organised by Apex hospital . Dr Leena Mehrotra ( from Apex) and Dr Dipak Limbachiya (from Ahmedabad) demonstrated the different laparoscopic gynaec surgeries which were witnessed by around 100 doctors from Moradabad and adjacent areas.
YOGA CAMP - AT APEX HOSPITAL - To Improve Immunity On 18th And 19th June
Nurses Day Celebration on 21-3-2021
UP Chapter IAGE "Laparoscopy In Challenging Situations"
Programme on Yoga Science & Holistic Health
A two Day Programme on yoga science was held for consultants of Apex Hospital and their families.The programme on " Yoga Science and its Applications in our life" was organised on 14-15 August,2021. Shri.Adhikari Bhoi and Shri.Ram Prakash Ji from Swami Rama Sadhaka Gram Rishikesh offered classes on joints and glands exercises,guided relaxation and Meditation practices. About 30 Participants benefitted.
In the evenings programme was held for hospital staff. The Programmes were appreciated by one and all.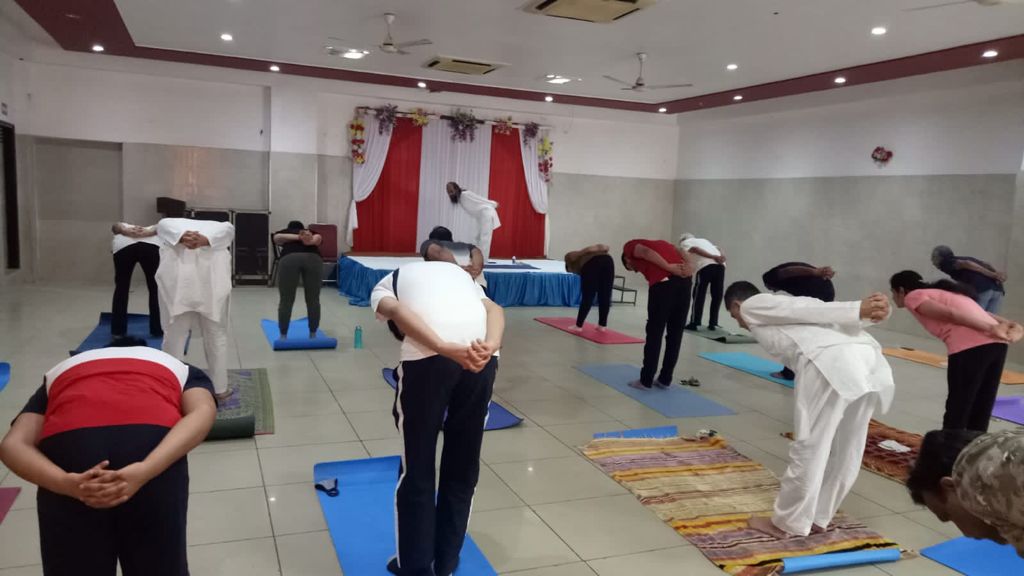 Annual cricket event was organized by Apex hospital on 31 st Oct 21 . The Apex Warriors( basement  team) won the trophy and the OT plus team was the 1 st runners up
4th NATIONAL YUVA IAGE Event
Dr Leena Mehrotra operated live at 4 th NATIONAL YUVA IAGE Mega Pride held at Varanasi from 26 th to 28 th November'21 and demonstrated the skills of advanced gynae laparoscopy. She shared her experiences with 3 D laparoscopy in her talk and was an expert panelist in a discussion on role of laparoscopy in prolapse uterus.
Dr. Leena Mehrotra delivered a talk  at Eve Endoscopy 2022 held at Bengaluru ( organized by Karnataka IAGE). She also got first place in video presentation IAGE reels where she presented a case series of TLH in cases of cervical fibroid showcasing her surgical techniques.